Above, 6-photo collage: Live classroom and conference CART captioning; scientists in lab; male and female sitting on lawn reading book; jumbotrons in auditorium.
Below: Black and white sysmbols of intertional Deaf and hearing loss, wheelchair accessibility with figure smiling, photo of hands signing ASL symbol, closed-captioning symbol, and symbol for blind.

Happy 25th Anniversary!
Americans With Disabilities Act (ADA)



Access your world.





OnPoint Captions & ASL -- We're OnPoint so YOU'RE OnPoint!
MISSION STATEMENT: To facilitate high-quality communication access for persons who are Deaf, Hard-of-Hearing, Late Deafened via CART Captioning or American Sign Language.
We're OnPoint
so you're OnPoint!


We are honored to have provided captioning for ALL of our clients, some of which include (alphabetical order):


Keck School of Medicine of USC Dr. John K. Niparko, MD (Cochlear Implant Conference) http://keck.usc.edu/

_____________________


Who We Are...



Our initial passion for helping others is still the reason we provide communication access.


On left: Photo of Diana Brandin, Director or Operations, with ocean in the background.

>> DIANA BRANDIN: In 2004 we captioned our first onsite CART assignment, which was a CLE (Continuing Legal Education) class. The attorney we worked with was extremely kind and was very helpful as he had worked with captioners before.

He was the perfect client back then (and still is today)!!

The indescribable connection to helping others to have equal access to the spoken word (communication access) became a primary focus from that point onward. This is when Diana Brandin Realtime Captioning was born.

We began as a solo-captioning operation and worked primarily with several captioning agencies. We mentored many soon-to-be captioners and also refined several captioners who already had experience as well as assisted many in locating gainful employment as realtime captioners.

As the demand for captioning grew and requests for us personally increased, it became necessary to grow from a solo operation to a team of captioners both onsite and remotely. Because of a pressing need, in 2006-2007 we ventured into providing REMOTE CART SERVICES for classrooms and businesses and continue to do so down to this day!

From its inception in 2004, Diana Brandin Realtime Captioning has focused on helping as many persons as possible to have equal access to the spoken word. Independently and collectively, we have worked and continue to work with several captioning agencies in order to play a major role in assisting others to have equal access to the spoken word, or "communication access", as described by the Americans with Disabilities Act (ADA).



---

Above: Photo of team CART captioning session, student project meeting.

Photos to right: Live CART Captioning service at various venues: 1) University commencement ceremony; 2) Live comedy; 3) Legal Conference with a celebrity interview; 4) A captioning display, royal blue with white letters at a corporate conference; 5) A CART captioner with many display screens at a non-profit event.



Ask us about captioning
from English to another language.
We may support your language!


EQUAL ACCESS = COMPLIANCE = UNDERSTANDING = ACCESSIBILITY = ABILITY




How We Help with ADA Compliance


We provide communication access realtime translation (CART), closed captioning for videos, and American Sign Language (ASL) primarily for persons who are Deaf, Hard-of-Hearing, Late-Deafened, Deaf-Blind (some vision), or persons with Multiple Sclerosis, English Language Learners, or English as a Second Language (ELL or ESL). Our services meet the descriptions of acceptable services for communication access as described in the Americans with Disabilities Act of 1990.


CART is known by many names: Communication Access Realtime Translation, CART Captioning, captioning, closed-captioning, open-captioning, and similar terms. Generally, the type of equipment and whether the captions are performed live, or are broadcast over television or Internet, or locally within a specific location, and other factors may have a bearing on the exact definitions used for each word. We tend to use Cart Captioning to identify the nature of our service -- that of on-site and remote communication access realtime translation for persons who are Deaf, Hard-of-Hearing, Late-Deafened, or have other communication access needs. In addition, we also provide transcription service. More recently, the National Court Reporters' Association has begun to use the term, Cart captioning for this type of service.


We are very selective of whom we hire to work with you or your organization. We provide high-quality CART/captioning service or ASL providers for numerous individuals, schools, businesses, various organizations. If transcripts are needed apart from or in connection with communication access, we can do that, too!


We provide service for individuals, schools, businesses or any organization who can benefit from communication access. We provide nearly verbatim notes of classes, meetings or events and we also have an excellent network of ASL interpreters.


We also arrange for sign language interpreters (ASL and Tactile) to be present at the same event, if needed. We have an excellent referral system to professional interpreters to work alongside captioners as needed.

We also provide captions for videos or audio recordings, webinars using various platforms and formats.


We are registered in the CCR/SAM and are currently are registered as a Los Angeles County Vendor. Although we are based in Greater Los Angeles area, via the Internet, we provide remote CART services anywhere in the world.


We have experience in working with different time zones so that your meetings, classes, or webinars start right on time!


We genuinely care about all persons in the captioning process -- the students, instructors, faculty, staff, clients, business professionals, captioners (also called captionists), and the organizations and entities who request captioning.


We are professional in every sense of the word!

At Diana Brandin Realtime Captioning & ASL, we hire only seasoned captioners who have a proven track record and we take care to match skill levels of captioners to each particular assignment. Whether you need remote captioning or onsite captioning, our team has the experience to caption your project! We're OnPoint so you're OnPoint!


We also endeavor work with each client to obtain as much preparation materials as possible unique to each assignment. This secures the best possible captioning outcomes, best transcript production methods, and very competitive pricing -- more bang for your buck!


Since 2004, you have relied on us to provide high-quality captioning and as many of you are already aware, we are continually adding newer technologies as they become available.


CONTACT US:
O: 818-279-8136
C/TXT: 818-433-9458




The CART/Captioning Process



1. Person speaks.
2. Captioner listens.
3. Captioner writes all that is spoken ("nearly verbatim" as opposed to "note-taking.")
4. Client achieves communication access/equal access. (ADA Compliance)
5. Notes of event available electronically afterwards. (We will work with YOUR deadline as best as possible)



The above process facilitates a person who is Deaf or Hard-of-Hearing to participate in the discussion or activity at hand and also provides notes for review of event, when needed.

Our highly-skilled captioners:

Are trained in court reporting methods.
Are trained in remote captioning.
Are trained in Educational CART/Academic CART
Are trained in Governmental CART
Are trained in legal CART, scientific CART, medical CART, Human Services CART, and other specialties.
Use a stenography machine to write in machine shorthand.
Are proficient in Computer-Assisted Translation Software (CAT) for realtime captioning.
Write nearly verbatim (generally 180 words per minute and upward).
Are adept at transcript production. (See the "Services" tab for the two levels of notes/transcripts.)
Are experienced professionals who can work in both solo and in team captioning situations.


These skills are applied to provide realtime captioning for persons who are Deaf or Hard-of-Hearing, or may be used for transcription purposes when requested. "...we hire only seasoned captioners who have a proven track record."

While some of our CART providers also work in court and do depositions, our CART providers primarily work in the field of

CART/Captioning

, which is very different from court reporting or depositions in terms of work product.

Our captioners have mastered their translation software which enables them to utilize features to customize CART service to the specific needs of each individual.

This sets us apart from many other CART/Captioning agencies and providers. Our service providers are trained to meet the

specific captioning needs

of each individual client as opposed to a one-size-fits-all approach.

Our work product is professional, consistent, and reliable. Our rates are competitive even in a fluctuating market.
Those who have worked with us clearly recognize the difference in our level of service as compared to other agencies. At times we partner with certain agencies (we are very particular), combining our strengths in order to provide the best possible service at an affordable price, working to keep your project within budget! We welcome overflow work from other captioning agencies!

If we have not yet worked together,

please try us,

and join the many students and professionals who have made Diana Brandin Realtime Captioning their "go to" captioning agency for all their realtime captioning needs.

Please contact us to discuss your organization's specific captioning needs.



Three photos above in small to large graduating sizes: 1) Two female students turning the page of a book. One is holding a beverage; 2) Conference captioning screen displaying text; 3) Male and female student studying together, male student is writing.


Please click on our TESTIMONIALS tab to read
how people feel about working with us!



___________________________________________________
To gain a better understanding
of CART, and to
see more pictures
of our
captioning teams at work,
and to access
web
info on
possible
tax credits, please click below:
Please click on our company brochure - PDF
We're OnPoint so you're OnPoint!


We provide onsite captioning or remote captioning via the Internet to various display devices including: Jumbotrons, large screens, projectors, LED Display, TV screens, multiple monitors, single monitor, laptops, notebooks, iPads or other tablets, mobile devices, most smartphones, and any device or equipment that can receive an Internet connection or Wi-Fi . We also caption to encoders. We do remote captioning and onsite captioning.


Ask us about remote captioning or onsite captioning
for your next class, meeting, conference, or webinar!


Benefits of Remote Captioning or Onsite Captioning
(Onsite or Remote CART)


Educational CART

Both onsite and remote captioning are available.

Caption classes remotely via the Internet, or bluetooth within a classroom.
Students develop a greater understanding of subjects.

Equal access promotes greater student participation.
Inclusion: student "hears" small talk from peers, not just class material and able to interact more freely with students and instructors.
Attracts a larger student body.
Possible higher GPAs.
Helpful for English Language Learners (ELL) or English as a Second Language (ESL)
Notes of session available for study and review in electronic format upon request (for educational CART, either at end of class or shortly thereafter).
Possible transcript subscription service for specialized schools (Medicine, Law, Technical).
Available for graduations and special events.
IEP Meetings.
Faculty and Board of Trustees meetings.
May receive tax-credits.
Compliance with ADA.

Business CART


Both onsite and remote captioning are available.
Able to work in tandem with ASL and oral interpreters.
Projection captioning available for large conferences.
Personal, one-on-one captioning also available within a conference, one-on-one meeting, or other event.
Able to caption discreetly to mobile device either onsite or remotely.
Caption web meetings remotely via Internet.
Caption conference calls or web meetings in different time zones.
Acknowledge meeting participant's ideas. (i.e., Creative Artists Industry -- writers, studios, producers, and others.)
Transcripts available for review of event.
Greater participation by meeting attendees.
Create meeting minutes from transcripts.
Available for conferences and workshops.
Conference Calls
Legal, Medical online or onsite
Market to a wider audience.
May receive tax-credits or deductions.
Compliance with ADA.
---------------------------------------------------------------------------------------

We welcome the opportunity to provide CART service for your school or organization!

Please call today for a FREE demonstration of CART at your location or remotely!!

(818) 279-8136 | (818) 433-9458

db.realtimecaptioning@gmail.com | www.DianaBrandin.com | www.OnPointCaptions.com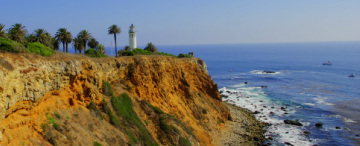 Above: Photo of Point Vicente Lighthouse, Rancho Palos Verdes on hillside, palm trees to the left, horizon in the background, ocean and shore at bottom.

If you are having difficulty navigating this website, please call (818) 279-8136 for technical assistance.



Copyright © 2012 Diana Brandin Realtime Captioning. All Rights Reserved.
For permissions, please contact us at (818) 279-8136 or db.realtimecaptioning@gmail.com